Alex sounds like a fantastic name for a hotel, right? Well Perth's already on it. Recently, the city's commercial real estate has welcomed a new addition in the kind of the Alex Hotel, a boutique property tucked away discreetly in a somewhat unlikely place in the eastern end of James Street in Northbridge. And yet it makes perfect sense, with cafés, bars, restaurants, stores and cultural institutions literally on its doorstep. What is more, the conclusion of the Perth City Link project will shortly make it almost a part of the CBD.
In keeping with its distinctive style, the Alex opened with no significant fanfare in May, and has been steadily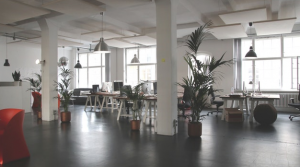 bringing guests (mostly through word of mouth) ever since. The monochromatic exterior was made by multi award-winning Fremantle-based architects, Space Agency, and an understated entry laneway, lined with bikes available for guest use (how very European), leads you into a relatively homely lobby with friendly reception team. The insides are the work of Sydney designers Arent & Pyke, who have been able to retain an industrial sense in the exposed ceilings, which slowly softens into pastel lounges, warm rugs and comfy seating nooks, the Sydney-siders have created what is seen to be some of the best Perth interior design. A distinct sense of light and space is made by the floor-to-ceiling windows, mezzanine levels and open-plan design. The reception desk appears like a casual work station. There is no real separation between "staff" and "guest". It's more just about "us". This is no neutral, block-style chain resort.
Indeed, much of the Alex Hotel concept is centred around interaction and connections. The lower lobby level is open to the general public, as a place to chill out, have a coffee or read the newspaper, while the top level is effectively a club lounge for guests. There is a long bench where continental breakfast is served each morning, various tables for conversation or work (Wi-Fi-enabled), which is perfect as the area receives a lot of business management specialists, comfy sofas to enjoy a place of reading from their varied bookshelf, an outdoor deck area to soak in the sights and sounds of the road, and an honour bar — where guests can help themselves to a selection of soft drinks, beer and (mostly Western Australian) wines.
But when it's time for solitude and comfort, the 74 simple but thoughtful rooms provide the perfect refuge. Having stayed in my fair share of hotels all around the world, I've lost count of the amount of times I've questioned their practicality — do the designers even stay overnight and understand what travellers want? Why place a mirror there? Is it necessary to have a glass showcase inside the hotel room? The Alex Hotel works on the basis of operation. They've reduced the idea of an overnight hotel stay into the basic essentials, without compromising on comfort or quality. It's awesome how much distance you can make when you eliminate the unnecessary clutter. They work on the assumption that most guests do not unpack a great deal of their stuff, particularly on short stays. Therefore, the people at the Alex have invented a distinctive "wardrobe" alternative:
Room categories revolve around dimensions, so you have the Little (with queen bed), the Medium, the Big, as well as the X Large (all with king beds), plus Bunk and Family options. And speaking of beds, did you understand those in the Alex Hotel are all WA-made? The X and F Large also feature a private balcony, and the house's own filtered still water is available in most rooms. Unlike many hotels, which rent their linen, the Alex's is its own. The bathrooms, such as the rooms themselves, are compact but practical, with clean lines, angular basins plus a monochrome colour scheme. But they also boast the remarkable rain showers and crisp white towels guests expect from a premium hotel, as well as once again promoting Western Australian talents and companies with local Sodashi toiletries and ceramics by Fremantle-based Mad Harriet, proving yet again that they are a competitor for the best hotel interior design Perth has seen. Some shower glass doubles as windows, and while their prognosis means nobody can actually see you, there is always the automatic blind to the demurer among us.
Then there's the rooftop terrace. With Perth's fantastic climate, I often wonder why we do not have more of these. The Alex has certainly maximised this distance on the 6th floor, which offers a sweeping panorama of the town skyline to the south, glowing sunsets to the west, and the William St rooftops to the north. It is a cool spot. High enough over the hustle & bustle to feel secluded and chilled, yet close enough to still keep a relationship with urban life, commercial real estate companies surely want a piece of The Alex. Strategies for partial shade covers are in the pipeline.
That's all well and good, but what about food, you say? Fear not; back on ground level, just around the corner, down one of Perth's now oft cited "laneways" (alongside the Mechanics Institute) is the Shadow Wine Bar. Run from the Alex Hotel, guests can conveniently charge to their room account. While the hotel itself makes active use of colour (the corridors on each level have different colour schemes), Shadow, as the title would imply, is all about the black and white. Sexy and sleek. But with the omnipresent friendly Alex vibe, reflected by the open kitchen. Additionally, it shares the resort's fusion of interior decoration — large, "industrial" ceilings with exposed beams, modular walls and concrete columns, which melt into trendy white table cloths and classic black furnishings. The bar section in the back is a superb spot for a casual aperitif, while the main dining room serves many different tapas-style modest plates, treats from the charcuterie, cheeses, and larger main courses. The main entrance is on William Street, keeping elements of the former National Australia Bank façade and original doors.
The Alex Hotel prides itself on its embodiment of "Hotel as Home". A place to find freedom, relaxation, respite and relaxation tailored to the patient. It strives to be seen as a high-quality equilibrium between comfy, private sanctuaries and communal living spaces conducive to interaction. Its staff are welcoming and extremely helpful, and its place connects guests to culture, nightlife and dining all at once. It is what a growing city like Perth needs. It is a boutique blend of design, closeness and community. Like its name, it is something for everybody, and with a little strategic business advice to make sure they stay on track, they'll be fine.