The no-makeup look has become a popular trend in recent years, with many people embracing their natural beauty and opting for a more subtle and minimalistic approach to their makeup routine. This effortless and fresh-faced look can be achieved with simple techniques that enhance your features without heavy makeup. If you're interested in rocking the no-makeup look, we've got you covered! In this article, we will share easy ways to achieve the no-makeup look without sacrificing your style.
Start with Skincare
The foundation of any flawless makeup look, including the no-makeup look, is healthy and well-cared-for skin. Before applying any makeup, it's crucial to cleanse, tone, and moisturize your skin. Choose gentle and hydrating skincare products that suit your skin type. This will create a smooth canvas for your makeup, allowing you to achieve a natural-looking finish.
Use a Tinted Moisturizer or Sheer Foundation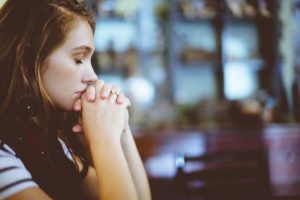 When aiming for the no-makeup look, it's essential to use minimal coverage products that allow your skin to shine through. Instead of heavy foundations or full-coverage concealers, opt for a tinted moisturizer or a sheer foundation. These products provide a light and natural coverage that evens out your skin tone without hiding your skin's natural texture and radiance. Remember to choose a shade that matches your skin tone to avoid any harsh lines or uneven color.
Conceal Only Where Needed
The goal of the no-makeup look is to let your skin breathe and look fresh. Therefore, it's best to use concealer only where needed, such as under your eyes, to cover dark circles or any blemishes or redness. Use a light hand and a concealer that matches your skin tone to achieve a seamless and natural-looking finish.
Define Your Brows
Well-groomed brows can make a significant difference in your overall appearance, even with a no-makeup look. Use a brow pencil or brow gel to define and shape your brows in a natural and subtle way. Brush your brows upwards and fill in any sparse areas with light strokes. Avoid using dark or harsh colors that can make your brows look too dramatic for a no-makeup look.
Skip Heavy Eyeliner, Opt for Mascara Instead
When it comes to the eyes, keep it simple and natural. Skip heavy eyeliner and opt for mascara instead. Curl your lashes and apply a coat or two of mascara to define and open up your eyes. Brown or dark brown mascara can create a softer and more natural look compared to black mascara, which can sometimes look too intense for a no-makeup look.
Add a Touch of Color with Blush
A subtle hint of color on the cheeks can add a healthy and youthful glow to your no-makeup look. Choose a natural-looking blush in a shade that complements your skin tone, such as peach, pink, or a soft rosy tone. Apply it lightly on the apples of your cheeks and blend it out towards your temples for a natural flush.
Opt for Lip Balm or Tinted Lip Products
For a natural and effortless lip look, opt for lip balm or tinted lip products. Lip balm can keep your lips hydrated and soft, while tinted lip products can add a touch of color without looking too heavy. Choose shades that mimic your natural lip color, such as soft pinks, nudes, or sheer berry tones. Avoid matte or overly glossy finishes, as they can look too artificial for a no-makeup look.
Enhance Your Eyes with Color Contact Lenses
If you want to take your no-makeup look to the next level, consider enhancing your eyes with color contact lenses. It is a fun and easy way to change your eye color and add a subtle pop of color to your overall appearance. They come in various shades and tones, allowing you to choose a color that complements your skin tone and enhances your natural features. In case, you are dressing up for a special event like Halloween, look for colored contacts Halloween to check out the spookier options. Whether it's to complement your vampire costume or the zombie one, you'll surely find something to step up your look.
Embrace a Minimalistic Hairstyle
To complement your no-makeup look:
Consider opting for a minimalistic hairstyle that enhances your natural features.
Avoid overly styled or heavily sprayed hairstyles, and instead, go for a simple and effortless look.
Embrace your natural hair texture or opt for a soft and loose hairstyle, such as beach waves or a messy bun.
Avoid using excessive hair products or heat styling tools that can damage your hair and create an overly polished appearance.
Embracing a natural and minimalistic hairstyle can perfectly complement your no-makeup look and create a harmonious overall appearance.
Radiate Confidence
The most crucial aspect of rocking the no-makeup look is to radiate confidence. Embrace and celebrate your natural features, imperfections, and uniqueness. Confidence is the key to any look, and when you feel comfortable and confident in your own skin, it shines through and enhances your overall appearance. Embrace your natural beauty, be proud of who you are, and carry yourself with confidence.
In a nutshell, achieving the no-makeup look is all about enhancing your natural features while keeping your makeup minimal and subtle. By following these easy ways, you can rock the no-makeup look effortlessly and confidently, showcasing your natural beauty. So, go ahead and embrace your authentic self, and let your natural beauty shine!